The cradle of the winemaking industry in Australia, the Hunter Valley has more cellar doors than any other wine region in the country. And with the state open for holidaymakers from the first day of winter, the cooler weather is perfect for making the rounds of wineries producing world-class shiraz as well as red varietals such as sangiovese and tempranillo.
However, with the current pandemic, spending an afternoon sampling wine has become a little more complicated. Up until June 1 wineries have only been able to host a maximum of 10 guests at one time, and you had to be seated rather than stand around a bar with your host.
Wineries have also had to serve wine together with some food (like a cheese platter or some olives). Licensed premises in New South Wales are able to host 50 guests from June 1 and the food requirement will be ditched, so visiting wineries will be a whole lot easier. Still, it's best to check ahead before visiting a cellar door (and wiser yet to book in advance to avoid being turned away if they're at capacity already).
2/8
Margan Wines's cellar door and restaurant in Broke. Image credit: Destination NSW
Margan Wines in Broke is reopening its award-winning Margan Restaurant from June 5, offering a five-course degustation using estate-grown produce from Fridays to Sundays. And Margan's cellar door is currently offering a Hunter Heroes food and wine experience, collaborating with local producers such as Binnorie Dairy, Hunter Belle Cheese and Hungerford Meat Co. Bookings essential.
3/8
Binnorie Dairy in Lovedale. Image credit: Destination NSW
While Binnorie Dairy's kitchen is not open at the moment, you can still splurge on its marvellous soft cheeses and charcuterie and have a picnic on the dairy's deck – Binnorie will take care of share plates and cutlery.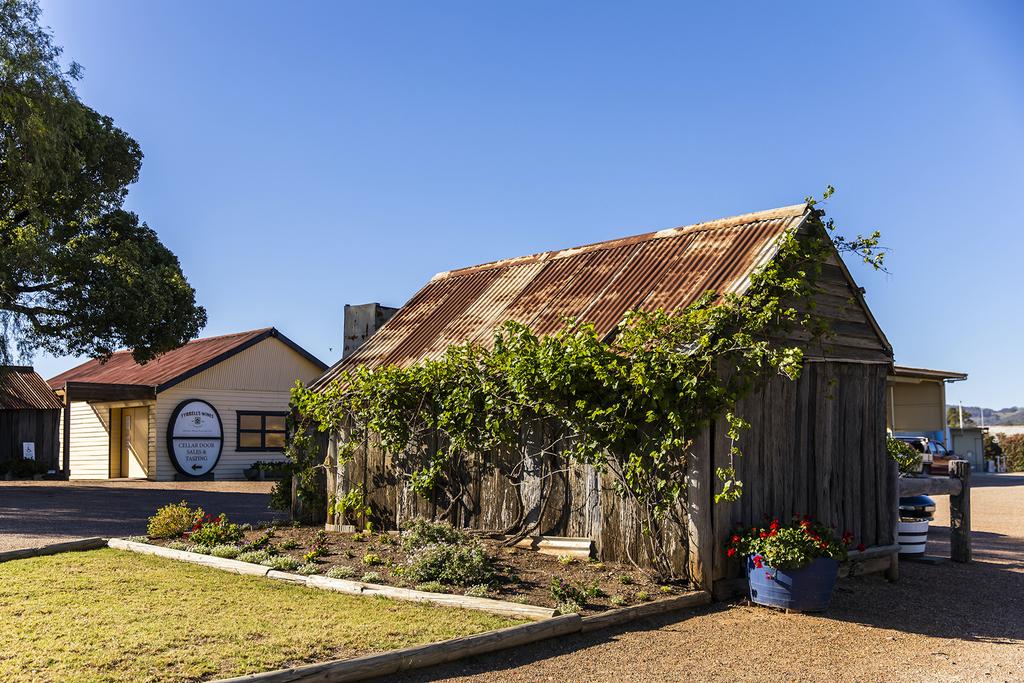 4/8
Tyrrell's cellar door in Pokolbin. Image credit: Destination NSW
Tyrrell's Wines in Pokolbin is one of the oldest estates in the country, dating back to 1858. The family-owned winery is home to Australia's most awarded white wines, Vat 1 Semillon, as well as some sublime examples of shiraz and chardonnay. The cellar door has been closed but will reopen in time for the June long weekend—tastings by appointment only.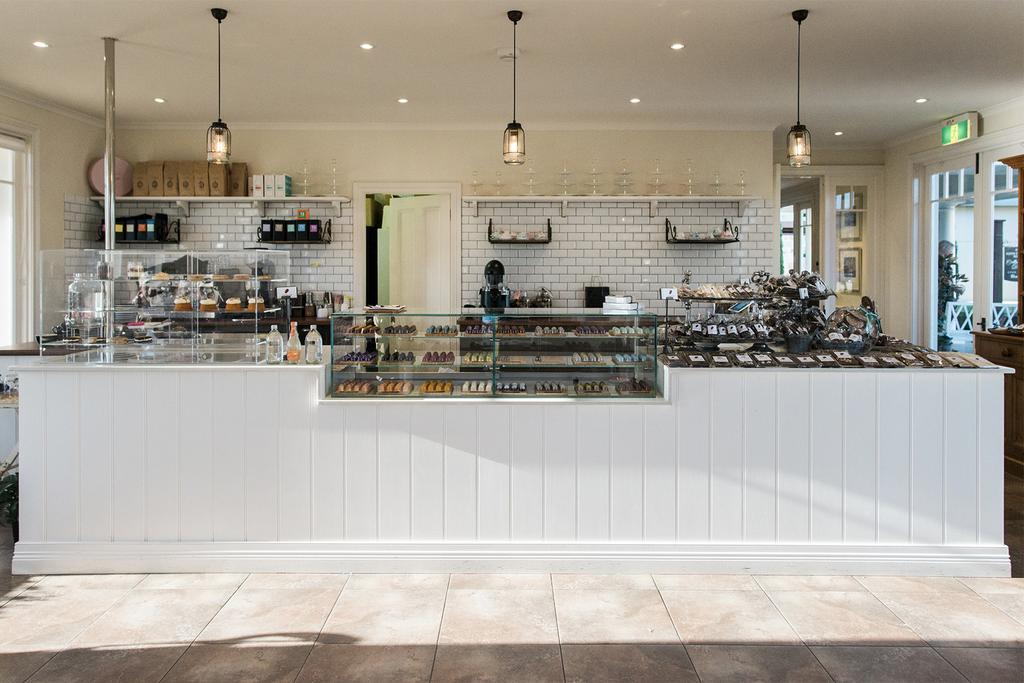 5/8
Artisanal chocolate at Cocoa Nib, Pokolbin. Image credit: Destination NSW
From Tyrrell's it's a 10-minute drive to Cocoa Nib at Keith Tulloch Wine, which uses French couverture chocolate to make more-ish bonbons, indulgent bars and blocks with flavours like dark chocolate Turkish delight and pistachio.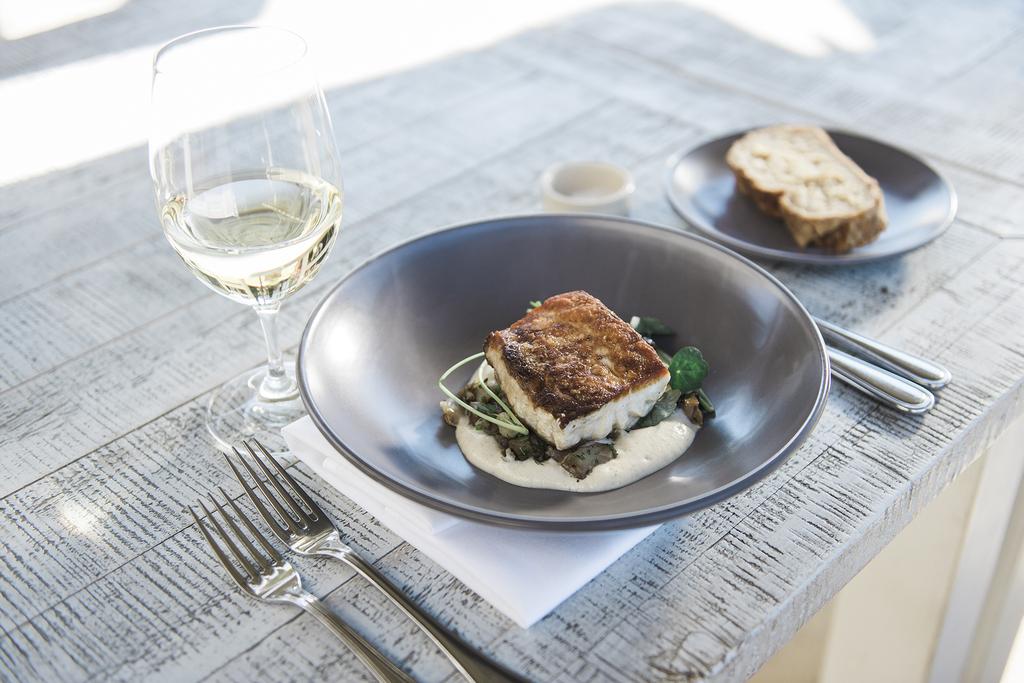 6/8
Fine fare at Muse Restaurant in Pokolbin. Image credit: Destination NSW
Keith Tulloch Wine is also home to contemporary Australian restaurant Muse's sister venue Muse Kitchen, which reopened in late May, serving long lunches from Wednesdays to Sundays and dinner on Fridays and Saturdays.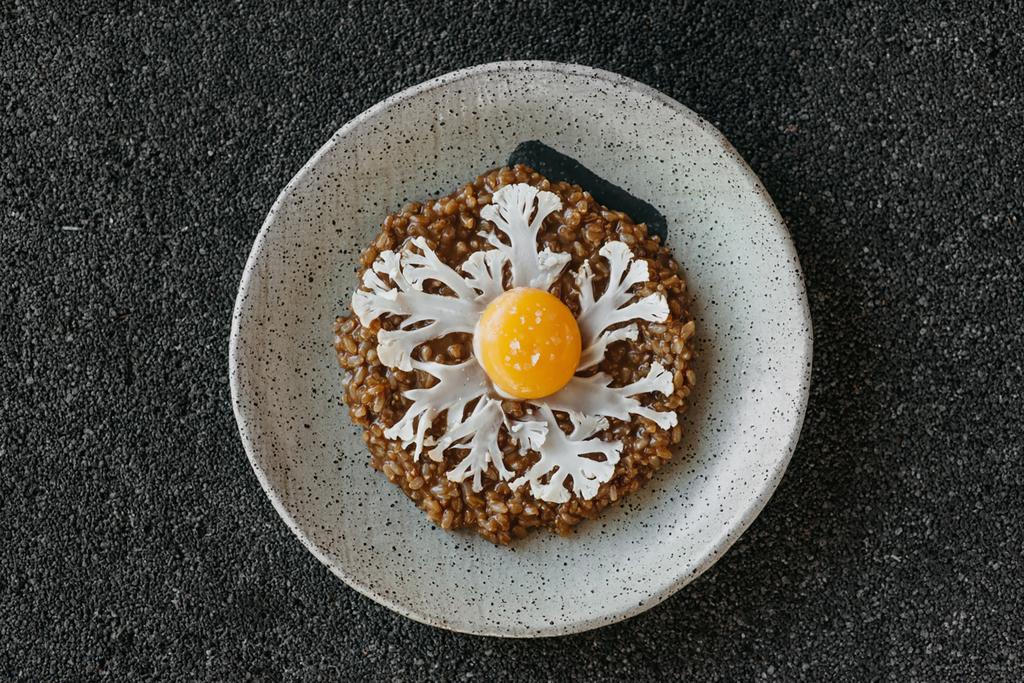 7/8
Native rice risotto, black garlic, cauliflower and confit yolk at EXP. Image credit: Dom Cherry
Chef Frank Fawkner grew up in Broke, trained at Muse Restaurant and has been a local favourite since returning from a stint in London to open the fine-dining EXP. Restaurant and then Fawk Foods kitchen and bakery. EXP. has just relocated to Pokolbin Village and is open for dinner Friday to Monday.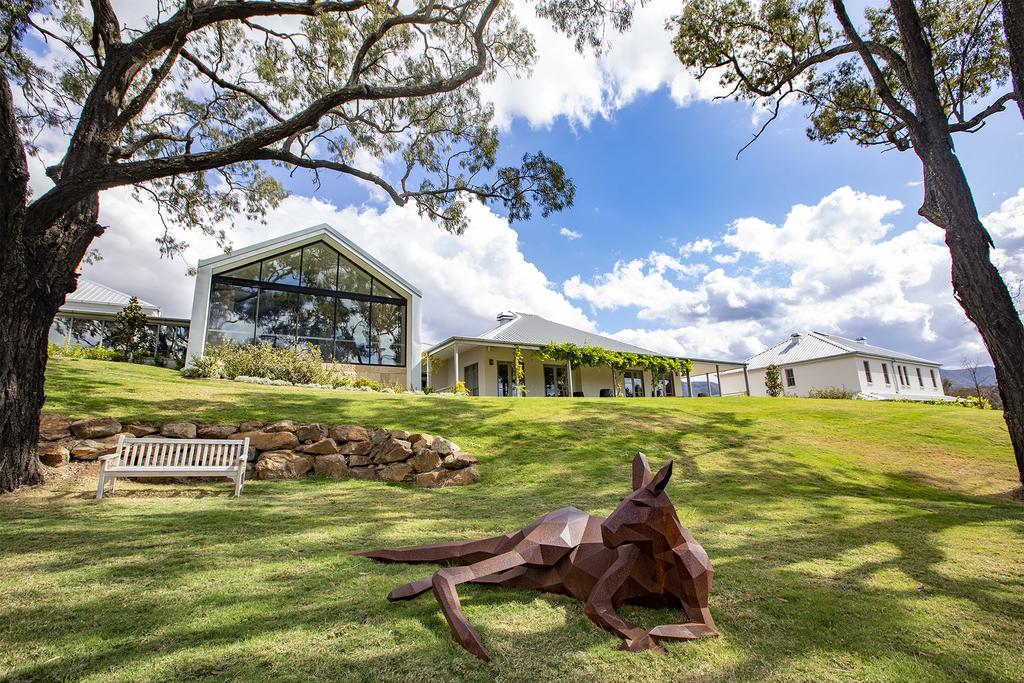 8/8
Spicers Vineyards Estate in Pokolbin. Image credit: Destination NSW
While the Hunter Valley is only two hours from Sydney, the region is best enjoyed over a couple of days. Spicers Vineyards Estate in Pokolbin is welcoming guests from June 5. The boutique retreat, which has 12 suites and a standalone four-bedroom house set on a private vineyard and bushland, has adapted to the situation by offering contactless check-in and room service, and closing its day spa for the time being.